We love nature, trees, and festivities and Cork Christmas Tree Farm allows us to bring these elements together.
We are a family-owned business with skilled employees who share our love for nature and forestry. We're a fast-growing company and known as one of the most reliable Christmas tree providers in Ireland.
Set up in 1992, our forest is home to a variety of trees including some non-native trees that we have mastered to grow. We grow thousands of saplings every year to meet the growing demand.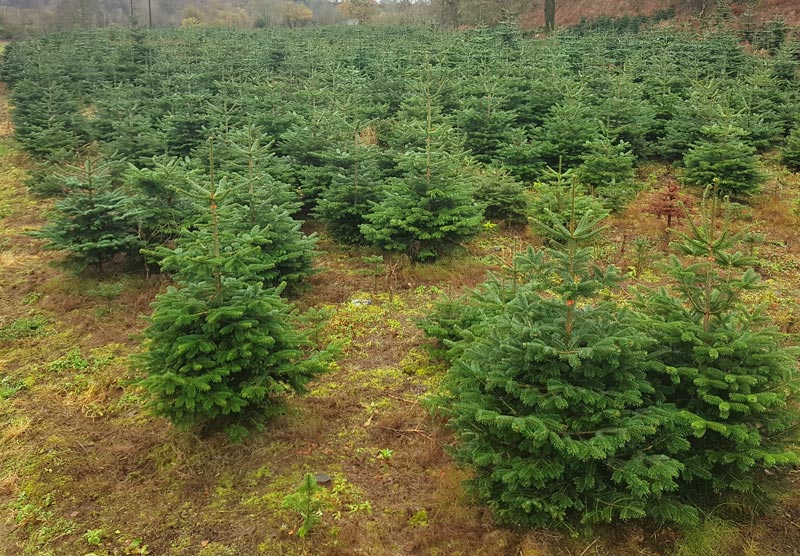 Here are some of our main services and products:
Christmas trees including Nordmann Fir and Noble Fir
Garlands including decorated garlands
Wreaths including decorated wreaths
Commercial Timber Ireland
Firewood in multiple sizes
Seasoned logs for industrial and commercial uses
We specialise as an Xmas tree grower and ship our trees throughout Ireland. It's a labour-intensive process as a sapling takes around 8 years to reach a height of 6 feet.
Most of our trees are between 3 and 25 feet tall. Some have been with us for over a decade receiving love and care. We pay special attention to not just watering but also harvesting and thinning so that the best product gets sold in the market.
We meet the highest standards of forestry and harvesting and are members of the Irish Christmas Tree Growers Association Of Ireland.
Browse our website for more information and get in touch with us if you have any questions.